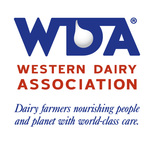 Register for Spring - Limited Dates Available

​Tuesdays, Wednesdays, Thursdays and Fridays in May
10:00 am to 1:30 pm

($5.50 per student - Minimum of 15 students required)
---
Farm Days is designed for First Grade; however, we are happy to scale this program to meet learning expectations for other grade levels or learning abilities.
---
Explore a Real Ranch!

Farm Days Learning Stations Include:

Plant Relay and Planting: Students learn about what a seed needs to grow through playing our "Plant Relay" and planting in our Where Food Comes FromTM school garden
Be a Busy Bee: Through role playing (as bees), students learn about the process and importance of pollination
Make Butter: Using MyPlate, students are reminded about the five food groups. Students will also learn from a real Dairy Farmer and make real butter!
Livestock: While visiting CALF's livestock, students will learn about livestock and their roles on farms and ranches.

Farm Days programs start at 10 am at CALF's Lowell Ranch on Plum Creek (about 3 miles south of Castle Rock). Each student should bring their own sack lunch, good walking shoes, and dress for the weather.Click Here for Directions.

Please contact Kim Roth, Connecting Kids to Agriculture Program Coordinator for more information: 303-688-1026 or

kim@thecalf.org

What Teachers are Saying about Farm Days:

"Everything was great! The kids loved it!" Soaring Hawk

"We learned so much to take back to our school garden," Sage Canyon

"Very Organized." "Yes, we recommend this field trip. It is our favorite field trip," Meadow View

"Great connection with our plant unit," Castle Rock


---
_Content Copyright 2016 Colorado Agricultural Leadership Foundation. All rights reserved.